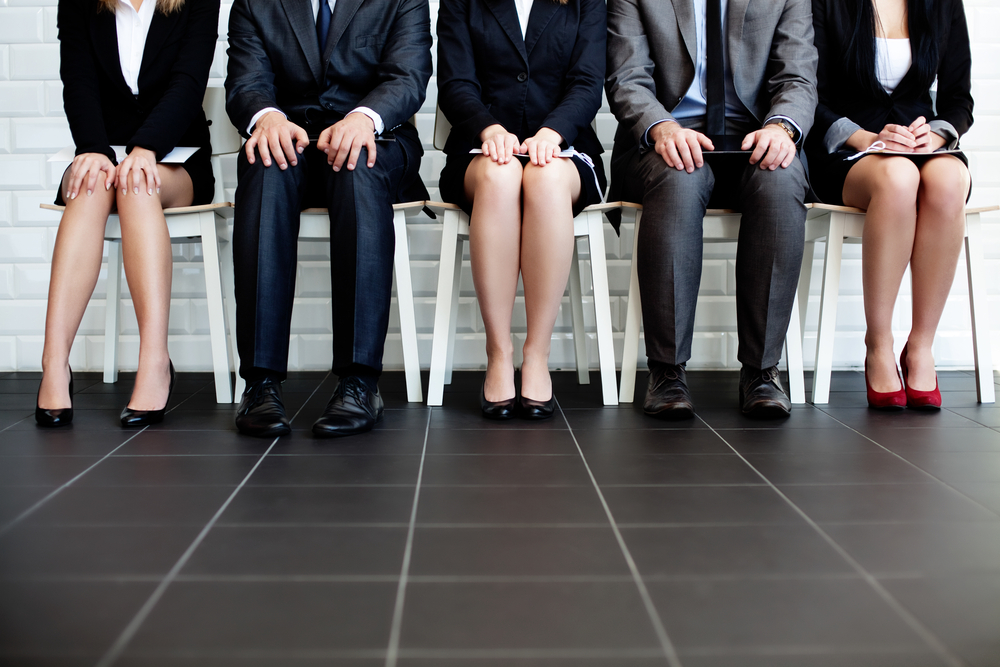 A job search can place a significant burden on your mental health.
Yet most candidates find themselves surprised by the emotional demands of a job search. They focus all their attention on tasks like résumé writing and interview preparation, while failing to implement the strategies that would help them manage the pressure and stay committed to the process.
The good news is that you can avoid making this same mistake. Whether you are just about to launch a job search or are already knee-deep in one, here are four tips to help manage job search fatigue and anxiety while preserving your peace of mind.
1. Stick to a designated workspace
Laptops and smartphones make it easy to work on your job search from practically anywhere, but if you don't choose a primary workspace, you run the risk of tainting places in your home that were previously associated with sleep, relaxation or entertainment with the often stressful emotions of searching for a job.
Whether you're looking for your next position throughout the day or carving out nights and weekends to get back online and submit applications, make sure you choose a dedicated spot in your home to focus on job search activities.
A room with a desk is ideal, but if you don't have one, choose a kitchen or dining table over working in your bedroom or on your couch. Sticking to just one workspace takes discipline, but it's important. You will find it easier to recharge when you maintain separation between your job searching and personal downtime.
2. Redirect negative self-talk
There are few experiences that trigger insecurity more than a job search. No candidate has the perfect skills for every job, your unanswered emails will feel like rejection and it's impossible to nail all the questions that pop up during interviews.
Almost all people feel inadequate or regretful at some point in a job search. However, these uncomfortable moments can serve as an opportunity to build your skills at turning negative mental chatter into self-compassion.
Start by monitoring your thoughts, especially when you are feeling sad or agitated about your job search progress, then isolate negative opinions that undermine your confidence. For example, if you keep thinking "I'm terrible at interviewing" or "I failed to build a good enough network," redirect those thoughts into something kinder and more productive, such as "I've come a long way with my interviewing skills and I'll only get better" or "I'm glad I learned the importance of networking; I'll definitely keep it up."
Negative self-talk often points toward an area that you do need to improve upon. However, if it is not redirected to something more compassionate, the fixation only serves to drain your energy and erode your job search stamina.
3. Create meaningful distractions
For full-time job seekers, it's a myth that you should plan to spend as much as 40 hours a week on your search, treating it as your primary job. While that much time might be possible at the very beginning of your search, it is certain to become unsustainable when you run out of people to contact and when the only jobs you've yet to discover are the ones that opened that very day.
You need to stay focused and persistent during your job search, but you also need a meaningful distraction to keep you from climbing the walls or getting too aggressive with networking contacts which will become counterproductive if they start to avoid you.
Feel free to start your search off strong, logging extensive hours in the first few weeks of your search. Just make sure you line up other ways to occupy your time during the long waiting period that is sure to come next. Plan to volunteer, work to launch a passion project or side-business, reinvest in important relationships or pick up part-time consulting or temporary work.
It is not easy to wait indefinitely for the right opportunity. You'll need something to fill the time and mental space to relieve anxiety. Having a meaningful distraction from your job search will help you remain calm and continue to engage in new opportunities with poise and patience.
4. Take breaks from "sell mode"
To land a job, you have to sell others on the value of your skills and abilities. But living in "sell mode" is exhausting, especially if you forget to turn it off once you get home.
It's imperative to project confidence during a job search. If you seem convinced that you are capable and qualified, you have a much better shot at getting the job.
While companies commend a willingness to be real and authentic as an employee, they rarely reward candidates for showing vulnerability during the hiring process. Often a person that sells themselves better can beat out a more experienced applicant.
Therefore, it's natural during a job search to want to camouflage feelings of fear and self-doubt while networking and interviewing. Just make sure you have at least one person in your life with whom you can share your true feelings and disappointing job search stories. You'll need an outlet to blow off steam and a place where you can seek support on rough days.
Keep in mind that preparing emotionally for your job search is a critical task that can't be overlooked. Make the time for it. With a little planning and effort, you can land your next new and better job, all while protecting your mental health and well-being.
Source:  Kourtney Whitehead via Forbes